Trustworthy Jaguar Auto Repair & Service in Scottsdale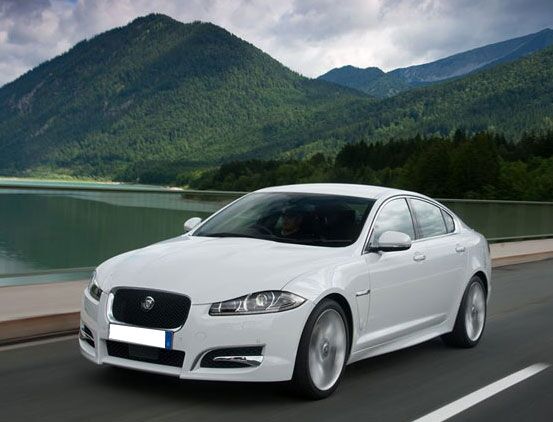 Scottsdale's #1 Choice For Jaguar Repair & Service Since 2003
A Jaguar is a prestigious vehicle. It's built off of a legacy of European excellence in design, form, and function. Renowned for its understated elegance and luxury, when you've got a Jaguar you know when it is performing at its peak you're in for a driving experience unlike any other. When your automobile encounters a problem it can impact your enjoyment as well as vehicle safety and performance. Getting Jaguar repair from your local specialists means choosing the right auto repair shop. For decades of experience repairing British vehicles and so much more, come to Tech Plus Automotive.
Repairing your Jaguar the right way.
Providing repairs for one of the most timeless British luxury brands in the world requires special attention. Our mechanics need to operate with the same precision and care the original designers exercised when forging your vehicle. That's why we take necessary effort to do things correctly.
Your automobile repairs are carried out by ASE Certified mechanics in an ASE Blue Seal Shop.
We only use high-quality replacement parts that exceed or meet Jaguar's original factory perimeters.
Our mechanics are assisted by the newest diagnostic tools to accurately and quickly pinpoint problems.
We can repair any problem areas in your vehicle whether you drive a Jaguar sports car, SUV, or sedan. Brake systems, drive trains, electrical systems, engines, exhausts and more will be expertly repaired by our dedicated team of mechanics. Don't put your investment in the hands of a general mechanic. Get specialized services for your precision vehicle.
Contact us to schedule your repairs today.
You don't have to travel far in Scottsdale to find a local Jaguar repair shop, we serve customers from all over the area, including: Phoenix, Paradise Valley, and McCormick Ranch. We're close to home while providing services that are worlds apart from the competition. Your vehicle is an investment for the present and future. Make sure it's taken care of. Call or contact us to schedule your repair appointment today.