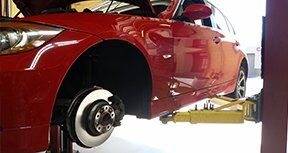 Complete Car Range
TECH PLUS AUTOMOTIVE is your complete BMW, Jaguar, Land Rover, Mercedes Benz, Porsche, and High-End Euro and Japanese Dealer alternative service and repair option in Scottsdale. From the most basic service to ultra-sophisticated diagnostics and performance suspension setup and ride diagnostics.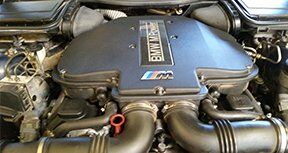 #1 Luxury Import Vehicle Specialist
We have been The #1 Luxury Import Vehicle Specialist in the Scottsdale/Phoenix area since 2003 and we are now SERVICING ALL DOMESTIC VEHICLES AS WELL! We are Land Rover, Range Rover, Mercedes Benz, BMW, Porsche, Jaguar, Saab, Volvo, VW, Lexus, and other high-end and high-performance repair shop in North Scottsdale.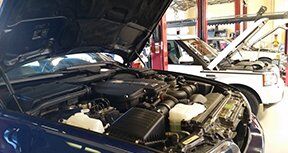 Quality For Value
You now have a real choice on where you decide to service your prime investment. Tech Plus Automotive allows you, the consumer, the option of no longer having to sacrifice quality for value. We are as equipped, and as trained (if not more so), than any dealer and offer the value and personal service of an independent. You're the customer and now you decide!

Owning and maintaining a European car has always meant visiting the dealerships to make sure your car receives the quality it needs. Unfortunately trips to the dealership also often means:
Overpriced services
Extended wait times
Inexperienced technicians
Expensive repeat visits
For drivers throughout the Scottsdale, AZ area, however, the expert technicians at Tech Plus Automotive are here to offer you a more affordable alternative for vehicle maintenance.
Scottsdale's #1 Import Specialist
Tech Plus Automotive is known for providing European and Import drivers with unparalleled service at unbeatable prices. Our list of vehicles serviced include all models of:
Our state of the art facility features all of the latest diagnostic tools and equipment needed to ensure a quality visit for your car no matter how big or small the service your car needs is.
What to Expect At Tech Plus Automotive
Factory-trained, certified technicians
Competitive rates
OEM parts used for all repairs
Comfortable waiting area with complimentary Wi-Fi and live TV
Shuttle Service and Courtesy Vehicles available for use
Since 2003 we've been Scottsdale's number one alternative to the dealerships for European drivers and we pride ourselves on becoming your go-to service center.
Call Today
If you're in the Scottsdale area and want to make sure your car gets the high level of service it deserves then call Tech Plus Automotive today.
We'll help you answer any and every question you have and make sure that your car maintains the high levels of performance and comfort you expect.