Premium Audi Repair & Service Center in Scottsdale
Scottsdale's Leaders in Audi Service & Repair
In recent years Audi vehicles have become some of the most popular on the roads today. Known for combining superior performance with plush interior comforts & amenities, it's easy to see why Audi owners are so particular about the quality of service that their vehicle receives. At Tech Plus Automotive, our ASE-certified mechanics provide complete Audi services & repairs for drivers all throughout the Scottsdale area with an emphasis on quality work & friendly customer service.
Top to Bottom Vehicle Maintenance
When you visit Tech Plus Automotive, our technicians will always work with you to make sure your Audi gets the exact service it needs to perform at the level you expect daily. We always keep our shop fully stocked with the latest factory-grade tools & equipment available so that we can provide everything your car needs, including:
No matter what your car needs, our mechanics have the experience & the equipment needed to get the job done right the first time. Our open communication throughout the service process also ensures that you know exactly what your car needs & why, this way there are no hidden fees or expensive services added on to your surprise. What you pay for is always exactly what your car needs.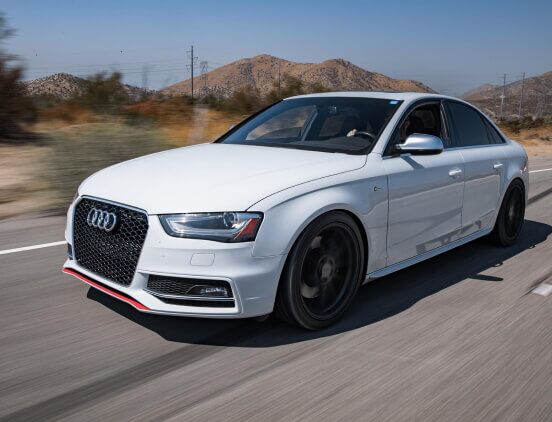 Better Service Starts Today
Conveniently located in Scottsdale, Tech Plus Automotive is proud to help Audi owners from all throughout surrounding areas including:
Whether it's annual maintenance or larger repairs, our friendly staff is here to make service easy & make every visit a great one. Please call or visit our shop today to learn more or to schedule an appointment for your car.